Best Undercounter Refrigerator Reviews - Update 2017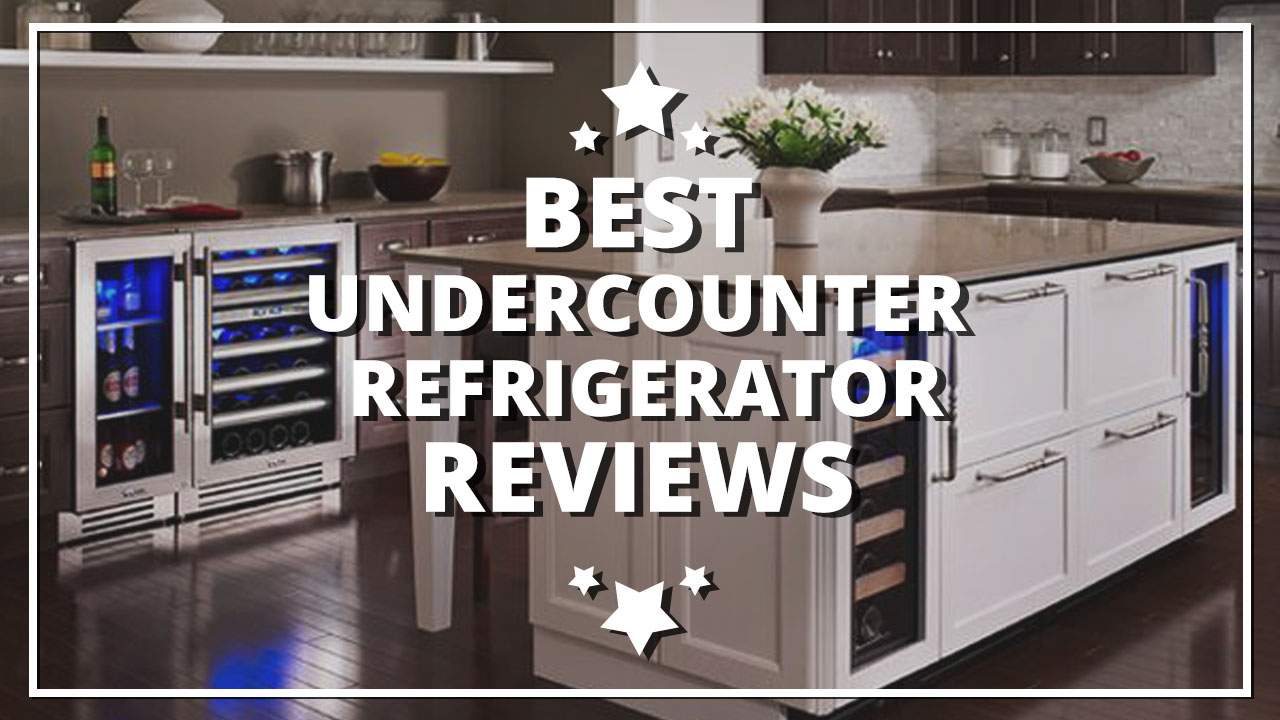 The under-counter refrigerator is the optimal solution that gives your kitchenette a spacious, decluttered, modern yet streamlined appearance. This new trend has taken the world because of its aesthetic, environment-friendly, utility and convenience.
Top 4 under-counter refrigerators that are the best-value-for-money
| Image | Name | Capacity | Price | Rating |
| --- | --- | --- | --- | --- |
| | Avallon AFR241SSLH 24" Built-In Refrigerator | 5.5 Cu. Ft. | From $875 | 4.6 / 5 |
| | AccuCold FF6BISSTB 24" Built-In Refrigerator | 5.5 Cu. Ft. | From $1,010 | 5 / 5 |
| | Summit FF7BSSHH 24" Freestanding Compact Refrigerator | 5.5 Cu. Ft. | From $875 | 5 / 5 |
| | Orien FSR 240D 24" Freestanding Compact Refrigerator | 4.8 Cu. Ft. | From $1,319 | 3.5 / 5 |
Table of Contents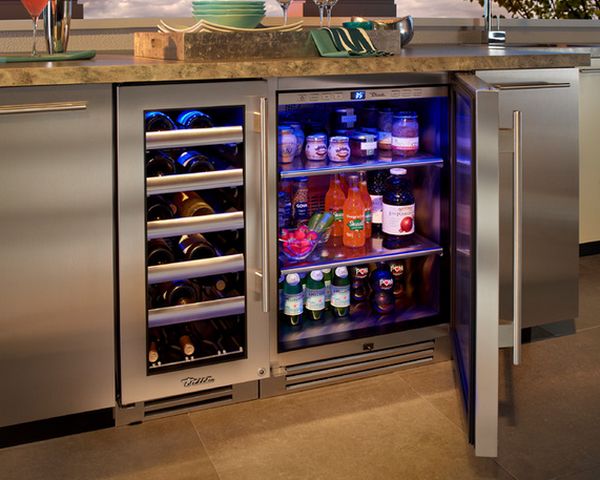 A refrigerator has an average lifespan of 12 years. But new technology doesn't stop improving, results in new refrigerator models that have been introduced to the market every year. So the time when you decide to replace the old refrigerator with the new one, you are very likely to be overwhelming about a lot of options, much more than you have anticipated.
Particularly for the under counter refrigerator. More and more people are now taking advantage of the substantial benefits of these modern and innovative appliances to save space, save on energy costs, while substantially improving the kitchen's look and feel.
Meet the under counter refrigerator - the new must-have in a modern kitchen.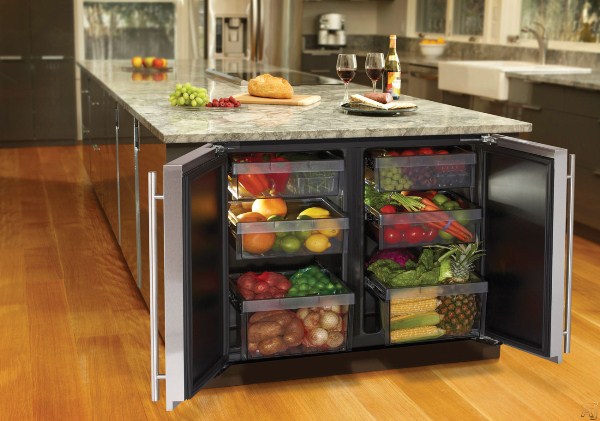 Photo source
Best Undercounter Refrigerator Buying Tips
Who is under counter refrigerator for?
Undercounter refrigerator serves best if:
You are a homeowner that have a small kitchen and are wishing to redo the kitchen for a more spacious look and feel.
You are a father or mother that have kid(s). Undercounter refrigerators allow them to get their juice or milk much more easily.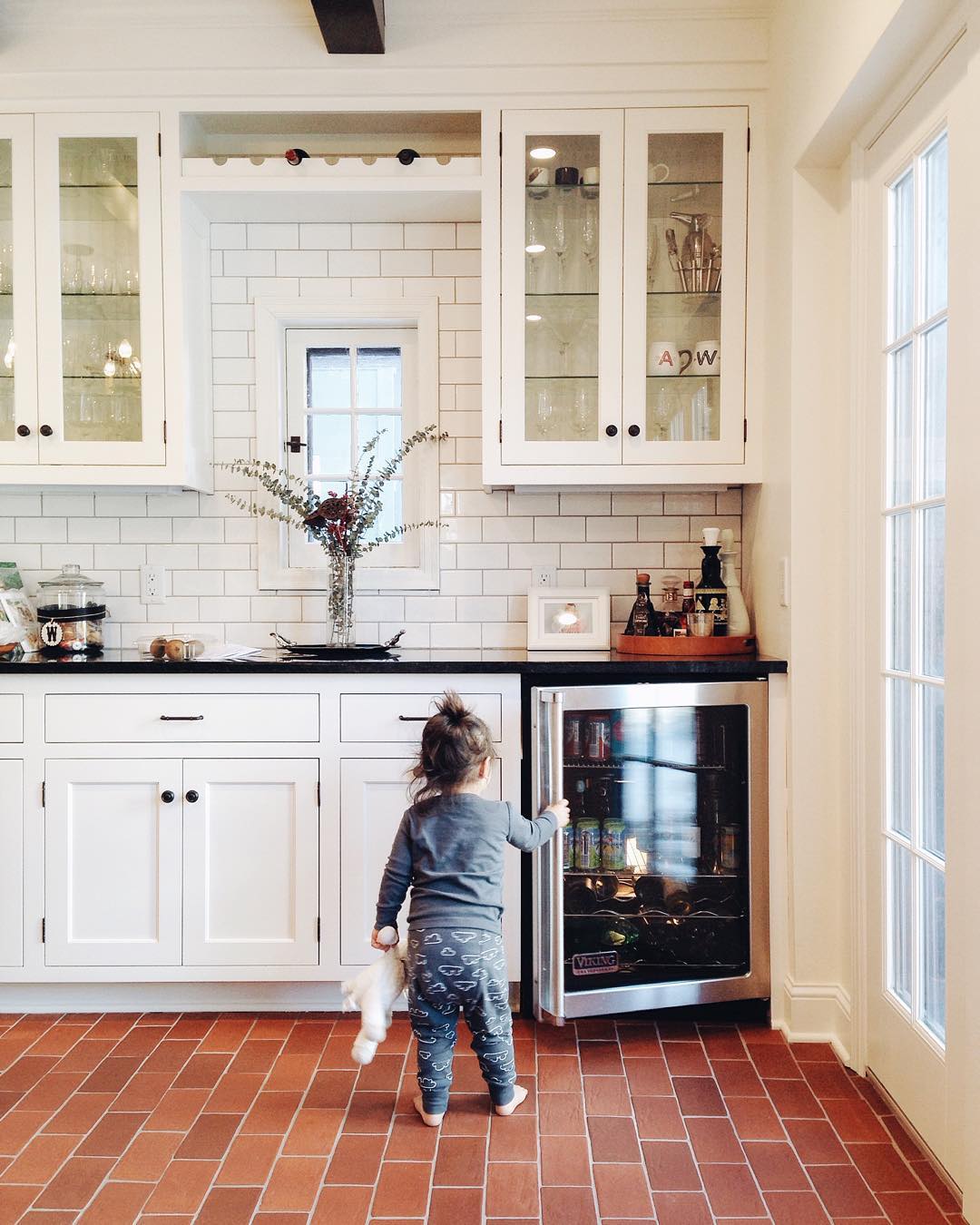 Photo source
Pros & Cons of undercounter refrigerator
Pros
A design that could make you fall in love for the first time – Undercounter refrigerator doesn't take its space alone nor protrude past the counter, it apparently makes your kitchen look organized, more streamlined and appealing. The refrigerator can be hidden from view by blending it into the overall kitchen decor. Besides, most of the recent under counter refrigerators come with a wide variety of colors and textures that could beautifully complement your innovative modern kitchen.
Ease of use – It's a breath of ease to find and grab the stuff you want from your under counter refrigerator just simply by reaching your hand.
More free space – Undercounter refrigerator frees up counter space and removes the traditional, large stand-up refrigerator. As a regular refrigerator, even when it stands at the corner in the kitchen could be an annoyance. Save the room that is taken up by regular refrigerator by moving it to the lower kitchen cabinet. It gives your kitchen more space, slashes the frustration of clutter, and moreover, allows better traffic. It can be placed in more areas inside the kitchen, such as the kitchen island. You now can invite more friends to dinner without worrying about the limited space kitchen.
Environment-friendly – Most of the current under counter refrigerator are manufactured with the energy-saving mind, which helps you cut on the power bill and is nicer to the environment.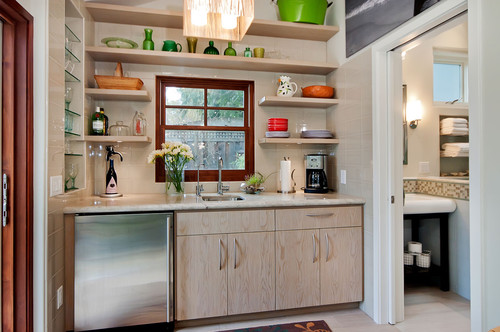 Photo source
Cons
Like any other appliance, under counter refrigerator also has some downsides:
Difficulty in storing large and long items – because of the narrower width, it could cause trouble in storing large containers or long vegetables such as celery.
Less capacity – under counter refrigerator doesn't hold as much as a normal refrigerator, and its design brings up space management issues. If you need to store a lot of frozen foods, you may need a seperate freezer.
Not suitable for those with back pain – especially if you habitually bend your back to get stuff in the refrigerator. Be aware that reaching to the bottom level could be the big challenge.
Could be pricey – if your favorite model is completely built-in, prepare to spend more. As built-in under counter refrigerator uses front ventilation to dispose of heat, that allows it to fits perfectly to the counter without being broken by overheating.
Considering the energy savings, the appealing appearance, and other benefits, under counter refrigerator is a smart investment, and the benefits outweigh its downsides.
Bottom line, if you want to save space, have a more streamlined modern look, and take advantage of new technology, save power bill, then buying under counter refrigerator for your kitchen is a great idea. However, if your budget is not ready, or you have a big family, then I'd recommend you to stick with other larger refrigerator styles.
What to look for when choosing the best under counter refrigerator for your kitchen
1. Size and Capacity
It seems obvious. But people forget, sometimes. Undercounter refrigerators by design are built-in units. Because of this make sure that you know the exact space you have when looking for an under counter refrigerator. This includes the width, depth, and height. If your preferred model is not built-in, make sure to save proper space for ventilation to prevent overheating.
I recommend the model that allows type of installation either built-in or freestanding. It gives you more flexibility. You want it to perform well whenever you place it, either it's under the counter or stand alone in your private room.
2. Types
With door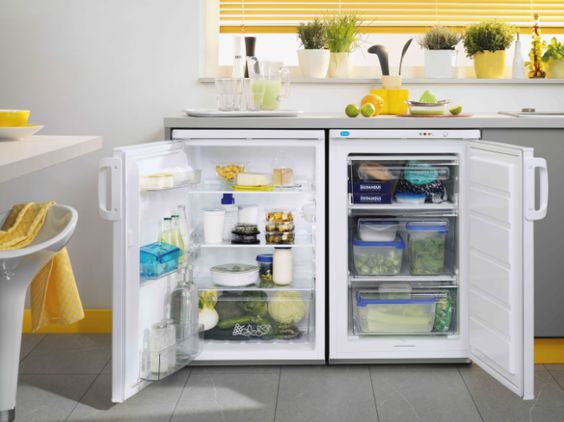 Source
Or with drawers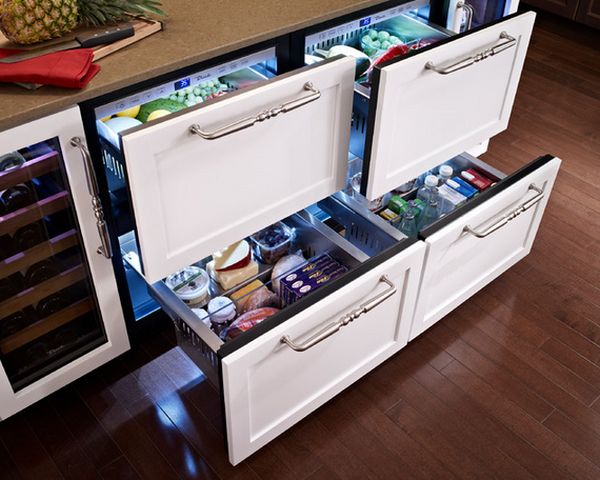 3. Customizable
Do you want to fit seamlessly with your current kitchen design? Some under counter refrigerators come with customizable front panels so that it can fit in any kitchen.
4. Design and Finish
Like many Americans, I prefer the stainless steel finish. But manufacturers have offers of other color and finishes, to make sure they match perfectly in your kitchen.
5. Budget
Freestanding models are less pricey than the full built-in ones. And if you opt for the built-in, make sure to check the installation cost. Beware, some online retailers offer the lower price, but the installation cost promises to give you a surprise.
Buying Suggestion for Under Counter Refrigerator
Given the fact that you could be overwhelmed by choosing the right under counter refrigerator, we at BestFridgeReview have read and inspected the features and users' feedbacks of dozens of models in order to help you make the decision a little easier.
And here is our top pick:
Editor's Pick: Avallon 5.5 Cu Ft 24" Built-In Refrigerator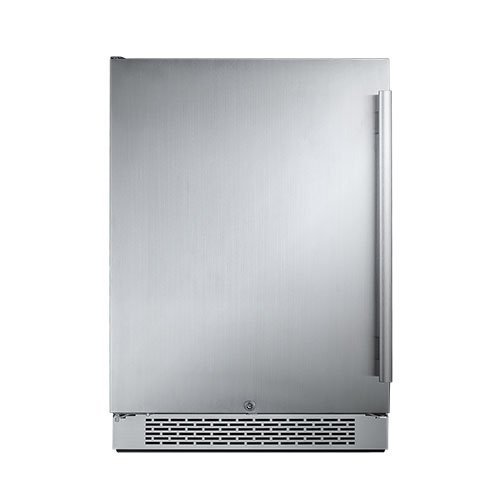 Special Offers
No interest if paid in full within 12 months with the Amazon.com Store Card.
Features:
Brand name: Avallon
Model info: AFR241SSLH
Capacity: 5.5 Cu. Ft.
Dimensions: 34.5"H x 23.9"W x 24.2"D
Built-in or freestanding application
Temperature range: 34F - 50F
Single zone cooling unit
Stainless steel handle; Flush, stainless steel front vent
Internal LED lights with the option to alternate between blue and white
Carbon filter included; Compressor powered cooling; Black cabinet with stainless steel door
Three sanded glass shelves
Touch control panel
Two lights on right side, two on left
Warranty: 1 year; 5 years compressor
The first impression when you open this refrigerator is it very spacious despite the fact that it is only 24" wide and 35" tall thanks to the smart design.
The stainless steel finish, from door to handle, creates a professional look, a level of durability, as well as a sense of luxury kitchen. The shelves are made from glass that guarantee the excellent interior appearance, in comparison to the plastic ones.
The main function of the refrigerator is to keep your foods and beverage fresh and chill, with well-controlled and steady temperature. Avallon AFR241SSLH does its job excellently. You can set the exact temperature you want with the help of a touch control panel. It's 2017; everything should be touch-controlled. The temperature range is 34 to 50F. The ability to reach the 34F temperature is necessary to get your beverages as cold as possible without freezing. This refrigerator is equipped with powerful circulation fans which work in accordance with the compressor to evenly distribute cool air throughout to prevent the hot spots and lengthen the lifespan.
Want to safeguard your expensive cheese or chocolate? Then lock them off with the available key-lock. I guess Avallon designer, too, hate the feel when their favorite foods are taken by someone else!
As this model is made for completely built-in, it can be used as a freestanding unit as well. You can install it whether under the counter or any place in your house, basement, home bar, to dorm rooms.
Let's the a look at a customer review on Amazon:
---

---
Here's how it looks in real life: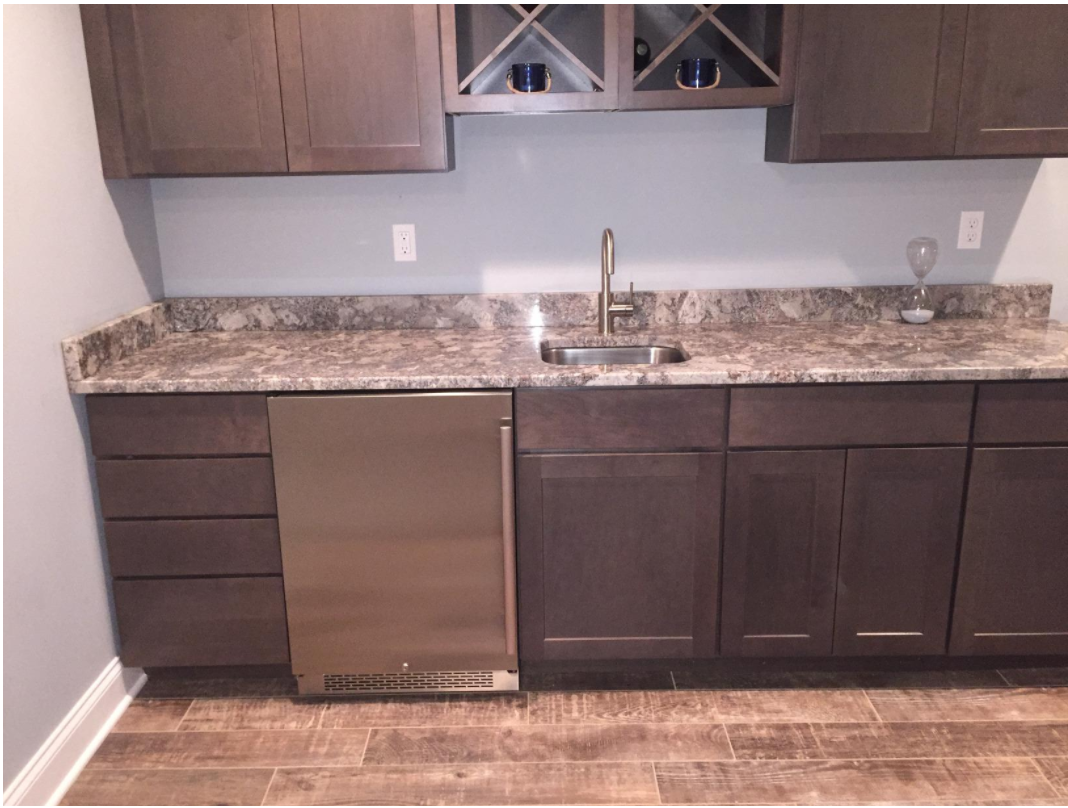 Avallon AFR241SSLH is praised for its quiet operation:
---

---
Another photo provided by its owner: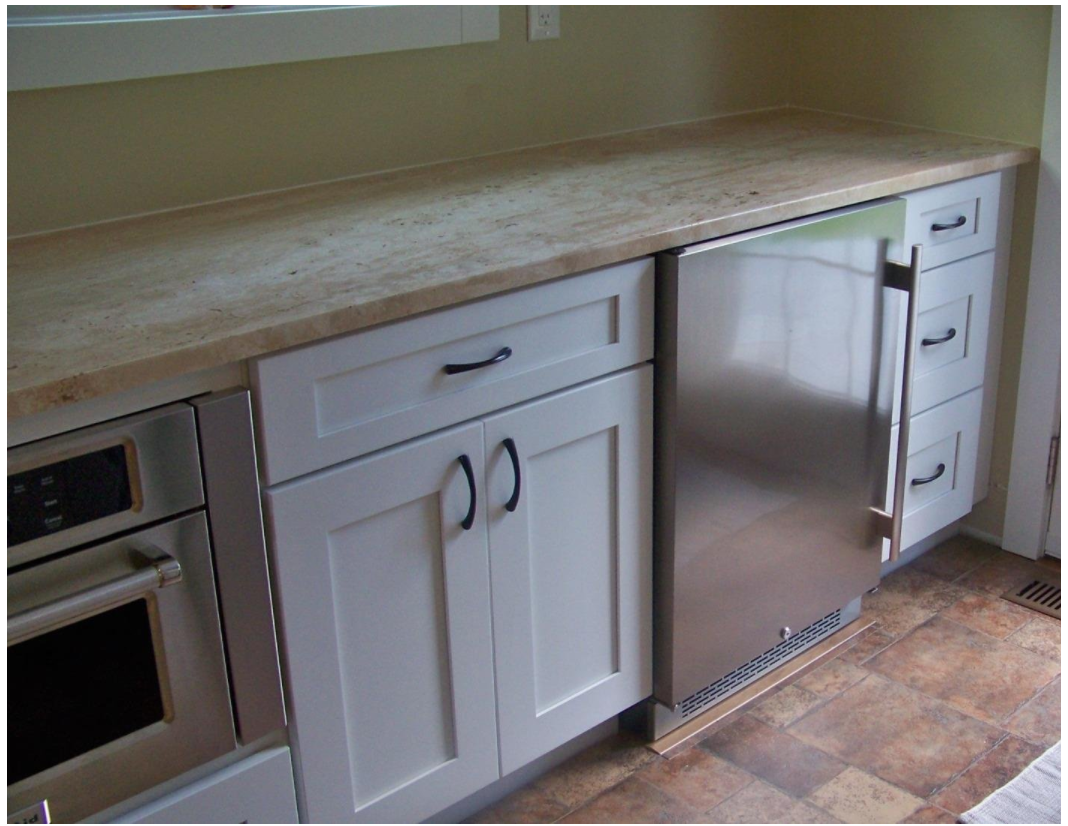 And is recommended:
---

Pros
Appealing, catchy design
Spacious
Quiet operation
Reasonable price (than other 24" fridges)
Cons
Requires a little effort through installation, according to some users.
---

---
Bottom line
With the Pros surpass the Cons, The Avallon 5.5 cu. ft. Built-In Fridge (AFR241SSLH) is by far guaranteed a wise investment. Many customers are happy with their purchase and willingly recommend this model to others. So we think, if you are considering a best-value-for-money under counter refrigerator, Avallon is definitely worth checking out.
Special Offers
No interest if paid in full within 12 months with the Amazon.com Store Card.